She shot to fame with Kick-Ass, then was almost derailed by a film co-starring Louis CK. Now shes back with the bold film Greta and a desire to remain the outspoken girl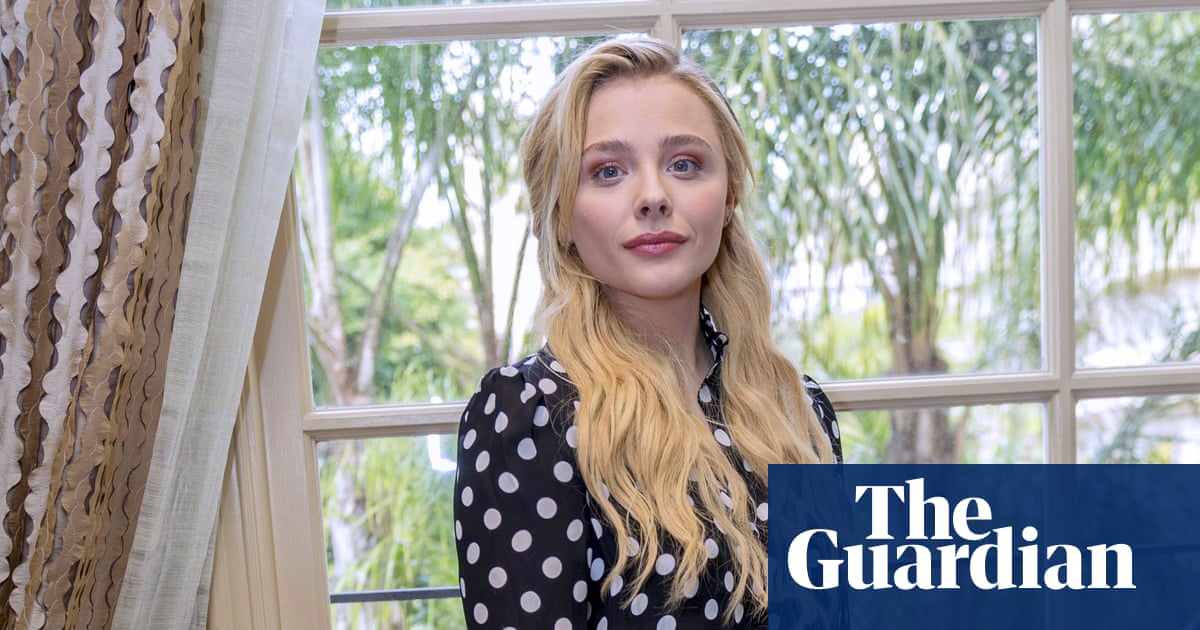 Chlo Grace Moretz could make almost anyone she met feel old. She pitches up for our 10.30am coffee date fresh from breakfast yoga: bright eyed and eager, with newly pierced ear cartilage. She makes straight for the brightest table in the place.
At 22, with about 60 films and TV shows under her belt, Moretz still has the face of a child star, which is to say she is a star who looks like a child, with golden hair and cartoon-size features seemingly forever on the verge of a pout. She also has the PR-buffed poise of a long-term A-lister.
Alongside the Fanning sisters, Moretz is one of cinemas best modern actors whose career began when they were barely school-age. Her professional life started at six; her breakthrough came at 12, with shockingly polished leads in Kick-Ass and Hugo. Neil Jordan, the director of her latest movie, Greta, says: At the age when children shouldnt even act, she was kind of extraordinary. The remake of Let the Right One In, Let Me In, also made when she was 12, had no right to be good, but it was good because of her, he adds.
We are at the San Vicente Bungalows, a swanky new private members club: invitation only, strictly no cameraphones. Its kind of how Soho House was, I guess, before it became big back in, I dont know, the 80s? she says, with a shimmer of a laugh (In fact, the Los Angeles branch opened in 2010, the London original in 1995.)
Her new film is also a throwback. A breakneck psycho-thriller co-starring Isabelle Huppert in full bunny-boiler mode, Greta is a deranged nod to 90s thrillers like Basic Instinct, Fatal Attraction those fun ones you grew up with.
There is a pause. Presumably she means me, specifically? Well, yeah. Being the youngest child in the family, I grew up with everyone elses cool stuff that they already found. She thinks being born in 1997 is depressing. I wish I was born a bit earlier.
You would be forgiven for thinking she was, not only for her formidable back catalogue, but for the spooky maturity that is her stock in trade. Worldliness can sometimes come instinctively to child actors, but Moretz also has self-awareness beyond her years, as well as the savvy to know what to do with it.
Desiree Akhavan, who directed her in 2018s The Miseducation of Cameron Post, says: Chlo is incredibly ambitious, focused and driven and I have no doubt shell be producing her own content soon.
Shes a smart businesswoman who has clocked more hours on set than any of her contemporaries and its clear she gleaned a lot from growing up on shoots.
Greta isnt Moretzs first time holding her own opposite a French icon who cut their teeth with Michael Haneke. She was also a revelation as a punky and ghastly star who unseated Juliette Binoche in Olivier Assayass Clouds of Sils Maria aged just 16.
Nonetheless, in the flesh, the young woman in the pseudo-Clueless getup (light-wash jeans, red boots, Louis Vuitton monogrammed backpack), is a memento mori come to life. But the things about her that make me feel ancient are probably common to most 22-year-olds: the coziness with life in the public eye (made inevitable in part by her four-year on-off relationship with Brooklyn Beckham; photos suggest she is currently dating the model Kate Harrison); the cultural lexicon afforded by the internet; the confidence fuelled by difficult conversations already completed about gender power dynamics.
Greta is Moretzs first film playing not a girl, or a teenager, or a vampire, or a superhero, or even an actor, but an average twentysomething. This is also the first time she has been an average twentysomething: Moretz hasnt been on set since Greta wrapped at the end of 2017.
Ive just been soaking up life in LA, she says. Cooking and mini-breaks get a mention. Having a normal kind of pace of life and not having any kind of restrictions on what I should be doing.
Greta is a millennial fairytale. Moretzs ingnue has a castle in the form of a loft apartment in Tribeca, New York. Huppert is the horrific titular witch, who stalks Moretz after the younger woman finds and returns Gretas handbag. Some of the film feels dated Moretzs apartment has a landline, so Greta can easily harass her. But the plot twists feel quintessentially of the moment, as Moretz becomes increasingly haunted and jaded as institutions fail her. She contacts the police several times, only to be caught in tangled bureaucracy or have her concerns invalidated. A male private eye proves no match for Gretas wiles. Without spoiling the ending, in todays world, Jordan seems to suggest, young women have to save themselves.
In the film, Moretzs mother has died and she has a strained relationship with her father. In real life, Moretz and her father have been estranged since he left the family when she was 12. Moretz was mostly raised by her mother, Teri, with whom she lives in LA, along with two of her four brothers; Trevor is her acting coach and Brandon is her business manager. There are plans to work on a short film with Colin, the youngest.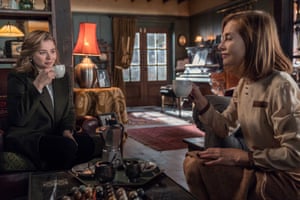 Read more: http://www.theguardian.com/us